We at Prakash Pipes ltd. (PPL) believe that we are inter-twined with the society and it has always been our endeavor to understand the problems of the communities and to try to mitigate the same. For us the success is measured how well we fulfill our economic, environmental and social responsibilities. PPL has always taken an active interest and participation in the social welfare of the community and in rendering assistance for the development of the people in the surrounding areas.
The company's initiatives towards fulfilling its philosophy of Corporate Social Responsibility include promoting education facilities, primary health centers, hospitals, sports club and places of worship, employment opportunity of the local people, recreation facilities and emphasis on plantation etc.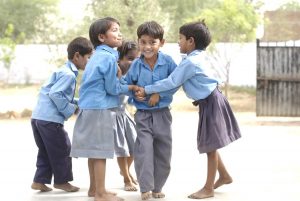 Being conscious of its responsibility towards society, the management has undertaken several programs for the welfare of the Society and upliftment of the weaker section.
Company has also organized Mid day meals programme through FFL (Food For Life), an nonprofit organization ) in association with ISKCON in which mid day meals are provided every day to the poverty stricken school children in and around Delhi.
Emphasizing on environmental friendly activities, the barren land around the plant has been developed in a green belt by plantation of trees and by initiating the land erosion control measures and enhancing the bio-productivity of land .Moisture of soil has been retained through Rain Water Harvesting System & Recycling of the Waste Water.